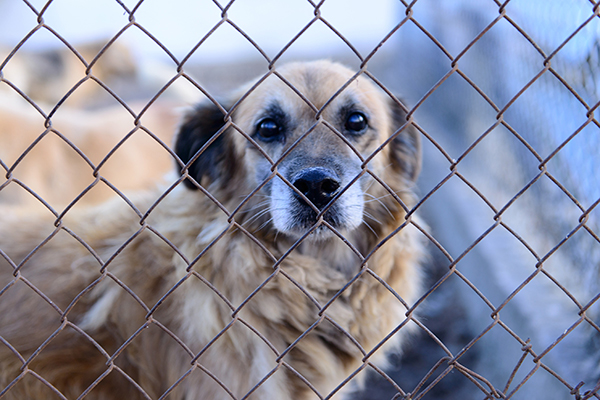 This past week my colleague, Jacinta McGlone, and I visited the Wake County SPCA located in Raleigh, NC. While there, we spoke with Staff Veterinarian Dr. Anna Boswell and Medical Assistant Allison Baker at the shelter. These ladies provided us valuable information on their ongoing battle to save countless animals' lives.
Every day, many animals are admitted into the animal shelter with a variety of health issues. The challenge for the admitting veterinarians is to diagnose and treat these issues with the limited resources available. The goal is to get the animals ready for adoption quickly to make more space for the never-ending flow of animals. Additionally, each adoption fee helps fund the care for the next animal in need. With those limited resources the staff must find other ways to help these animals with what is available to them.
One example of a common, but challenging illness found in cats is hyperthyroidism. Despite most cats' best efforts to hide their illness, the symptoms of hyperthyroidism are often visible and immediately apparent to shelter staff: weight loss, poor coat quality, and vomiting. Hypertension, which is a common complication of hyperthyroidism is less visible, but can cause severe damage to vital organs. If left untreated, these cats can even go blind as a result of their high blood pressure.
Ideally, the vets at the SPCA would have all the resources necessary to diagnose and treat any illness that they observe. In the case of uveitis due to hypertension and hyperthyroidism, most animal hospitals would use a tonometer to determine ocular pressure. However, many animal shelters don't have the resources to purchase expensive veterinary equipment so they must adapt how they diagnose patients.
"Most vets would have a tonometer, but I don't so I go straight for systemic blood pressure." - Dr. Anna Boswell
Dr. Boswell is able to diagnose using systemic blood pressure due to the donation of a Vet20 blood pressure monitor from SunTech Medical in 2016. SunTech Medical corporate headquarters is located in Morrisville, NC and they proudly support their local community. Animal shelters across the country depend on donations to save animals and to provide an array of programs and services to their communities. Please consider making a donation to your local animal shelter today!
Find your local animal shelter by clicking here.
Interested in getting more SunTech news, product info, as well as
tips, tricks, and insights from BP experts?
Sign up to get fresh content delivered direct to your inbox.