The SunTech Vet25 Veterinary Blood Pressure Monitor gives Veterinarians an accurate, fast, portable, and easy to use monitor to perform procedural and continuous non-invasive blood pressure monitoring on awake dogs and cats before and after procedures.
The SunTech Vet25 Veterinary Blood Pressure Monitor quickly and easily provides reliable blood pressure measurements for wellness exams, spot-checks, and while monitoring companion animals before and after procedures. With the Vet25, users can set intervals to automatically monitor and measure systolic and diastolic pressures and heart rate.
Utilizing SunTech Medical's trusted, animal-specific Advantage VET BP technology, the Vet25 performs motion-tolerant BP measurements, delivering accurate results with no shaving or gel. The Vet25 is light, portable, and small enough to carry between rooms, making it convenient for both patients and providers. The monitor is battery operated and can also be powered by a universal A/C adapter that recharges the battery when plugged in. Using Bluetooth, BP data can be transferred to the trending and reporting PC application that comes standard with the Vet25.
SunTech Medical is a Fear Free Preferred Product Provider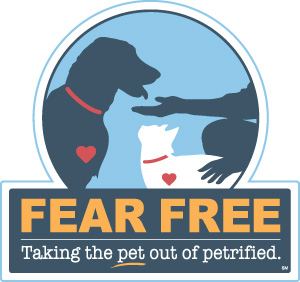 Features
Features
With the SunTech Vet25, offers the following features and benefits:
Reliability: Due to SunTech's motion tolerant technology, the Vet25 has a high success rate for BP readings.

Simplicity of Use: Intuitive touch screen interface provides all necessary features for reviewing, analyzing, and transferring BP data. Designed for animal hospitals, not researchers.

Accuracy: BP algorithm was specifically developed for companion animals by experts at a leading vet school.

Continuous Monitoring: Monitoring during procedures is simple with user-defined intervals for BP measurement.

Memory: Up to 960 data points are retained, even when device is powered off. User can select specific measurement from device memory and perform automated BP averaging.

Portability: Battery-operated device easily moved to different monitoring locations.

Rechargeable: Battery recharges when device is plugged into AC power, reducing disposable battery waste.

Data Transfer: Data can be transferred to a data trending and reporting software application for a PC using Bluetooth. Use the PC application to export reports in either PDF or CSV format.
Clinical Evidence
SunTech's veterinary products are not human devices re-packaged. We used data from companion animals to develop our SunTech Vet BP technology. In fact, our SunTech Vet BP technology has passed the ACVIM blood pressure protocol on anesthetized dogs and here's a link to the journal article in Veterinary Anaesthesia and Analgesia. Click here to read a third-party study on SunTech Vet BP technology in anesthetized cats.
To request a quote for the SunTech Vet 25, simply click here.
Learn more about the full line of BP cuffs that are available with the Vet 25 BP monitor, by clicking here.