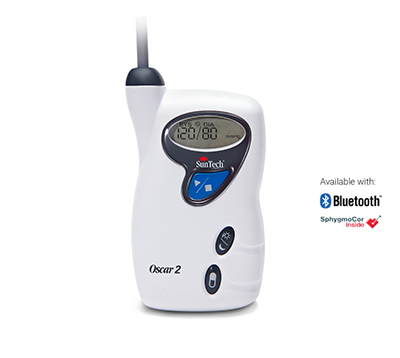 The Oscar 2™ Ambulatory Blood Pressure Monitor from SunTech Medical® is the gold standard in 24-hour ambulatory blood pressure monitoring (ABPM). By providing valuable diagnostic information that in-clinic and home blood pressure monitoring systems are incapable of measuring, the Oscar 2 system delivers a patient-focused solution with unsurpassed comfort, data reliability and confidence.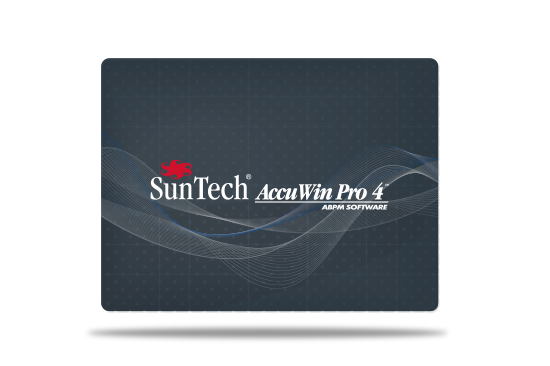 The Oscar 2™ system from SunTech Medical sets the standard in ambulatory blood pressure monitoring by giving clinicians practical interpretive analysis and reporting tools. AccuWin Pro™ 4 ABPM software is a user friendly, Windows® based program that allows maximum flexibility for configuration, analysis, interpretation and reporting of ABPM studies.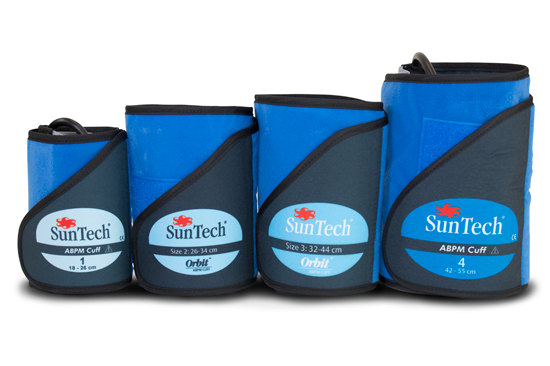 SunTech®'s patented Orbit™ ABPM Blood Pressure Cuff is designed specifically for Ambulatory Blood Pressure Monitoring (ABPM) applications. This blood pressure cuff is designed with a soft, supple sleeve that gently hugs the arm to maintain cuff placement and provide the ultimate in patient comfort for patients who must wear a blood pressure cuff for an extended period of time.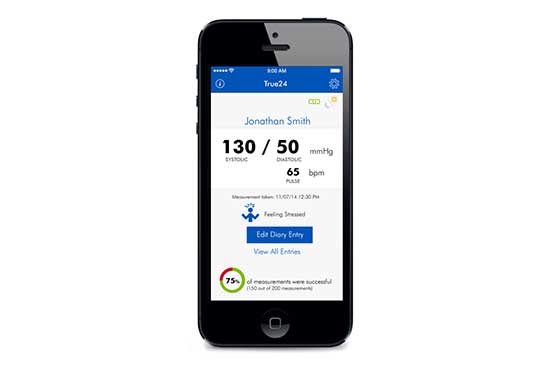 The True24 patient diary mobile app is designed to pair exclusively with the Oscar 2 ABPM device with optional Bluetooth.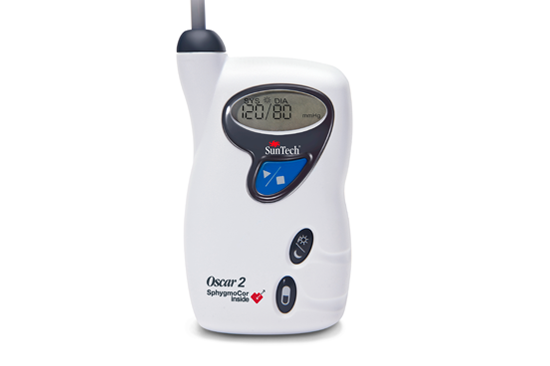 Central Blood Pressure is the pressure in the ascending aorta, just outside the left ventricle. It is the pressure that the target organs are exposed to and, due to arterial pressure amplification, is lower than brachial cuff pressures.
Blood pressure is not a constant force throughout the body. Numerous factors such as arterial stiffness affect the pressure wave as it travels from the aorta to the arm, making cuff pressure an unreliable indication of central pressure. As you age, your arteries stiffen and amplification is reduced.