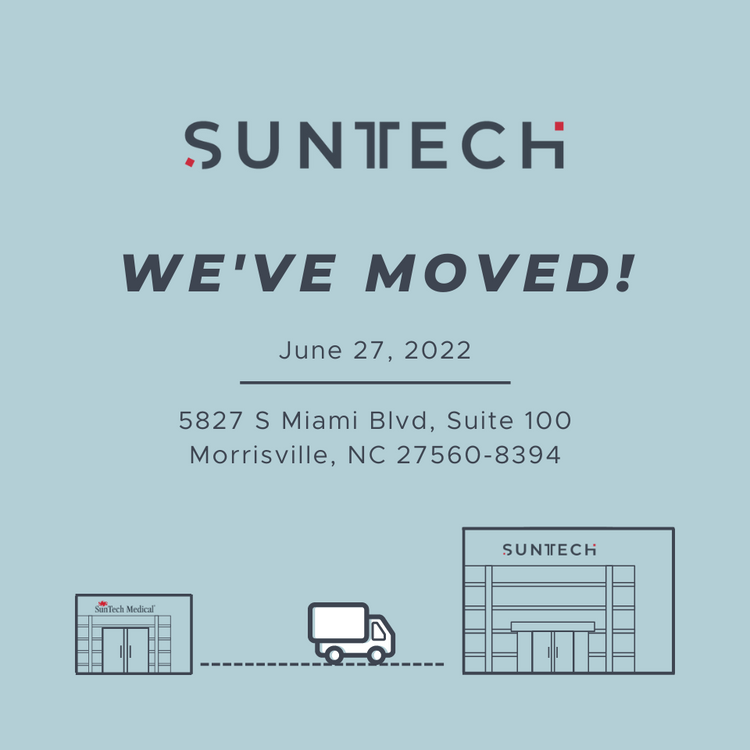 SunTech Has Moved to a New Location
We are excited to announce that we have moved our global headquarters to a new, larger facility. The new facility will be located 2 miles from our previous facility. SunTech is moving to allow for our continued growth and to upgrade the facility to continue to provide both new and existing, high-quality products.
Our new address is as follows:
5827 S Miami Blvd
Suite 100
Morrisville, NC
27560-8394 USA
SunTech has planned this move carefully to ensure that it is transparent and seamless. We have been working on ensuring both continuity of supply during the move as well as maintaining the high-quality standards during and after the move.
Should you have any questions or concerns regarding our move, please contact us at This email address is being protected from spambots. You need JavaScript enabled to view it..